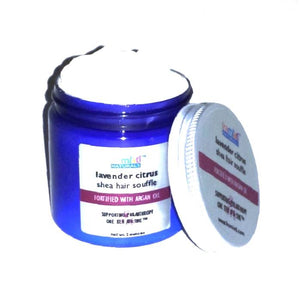 Fortified with argan oil and all natural, this hair souffle is infused with shea butter, coconut oil and jojoba oil. It is formulated to smooth easily into and relaxed hair.
INGREDIENTS: Shea Butter, Organic Coconut Oil, Argan Oil, Avocado Oil, Olive Oil,Jojoba Oil, Sweet Almond Oil, Apricot Oil and Essential Oils.
10% of the proceeds from the sale of this product will benefit the non-profit organization that you select above.
Melt Warning: This product may melt in warm locations. If it melts, put it in the fridge for approx. 20 minutes and it will harden again.