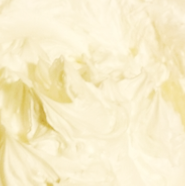 This body creme is handcrafted and whipped so that it smooths easily into your skin.
INGREDIENTS: Shea Butter.
10% of the proceeds from the sale of this product will benefit the non-profit organization that you select above.
Melt Warning: This product may melt in warm locations. If it melts, put it in the fridge for approx. 20 minutes and it will harden again.